Farewell Theresa.
At the end of November 2019 Theresa left  to commence the next chapter of her life's adventure – living aboard a sail boat whilst preparing for journeys far afield.
It was great having her  as part of our team these past few years.  We will miss her.
Accident.
Some of you may have noticed there is some construction taking place about the building. Unfortunately a driver suffered a medical event and his car crashed into our building. fortunately no one injured but t the building needs attention

Welcome Rebecca
We would like to welcome Rebecca onto our team.
Rebecca was born and raised in Invercargill. She gained her nursing degree in at The Southern Institute of Technology in 2017.  Prior to joining us Rebecca has been nursing in a rest home. In her spare time she supports her  4  sporting children in their endeavours.
Fairyland
Thanks to Diane for re-purposing the old waiting room fish tank and transforming it into Fairy land.
It's captivating children and few of us older ones as well
Measles Outbreak Update
17 September 2019
We are really sorry to not be able to meet the demand for catch up vaccinations.
Invercargill  is deemed low priority and we cannot get MMR vaccines to administer. Sorry. As soon as supplies are released we  can start giving them
What do I need to know about measles?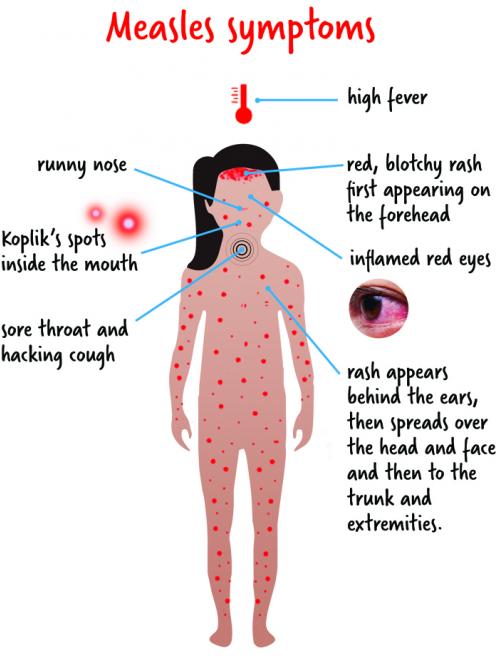 The recent measles outbreaks across New Zealand have created lots of questions in the community and on social media.
Most Kiwis born before 1969 have already been exposed to measles as it was a common childhood illness before the measles immunisation was introduced in that year. While you might hear older people playing down the impact of measles, the 'I had measles and I am fine' sentiment is not a fair reflection of the risk that infection poses to some groups in the community.
While having both doses of MMR vaccination at 15 months and 4 years of age protects about 99% of those vaccinated from infection, there are some people who can't be vaccinated.
There are people in our community who are especially vulnerable to the effects of measles including babies and those who can't be vaccinated because of age or medical condition, or who are pregnant or immune compromised.
In New Zealand, more than 15 measles cases out of every 100 are hospitalised. Pneumonia accounts for nearly two thirds of measles deaths. Common complications include ear infections, diarrhoea and pneumonia. There are other rarer complications such as measles encephalitis (an inflammation of the brain) that leaves a significant proportion of those affected with permanent brain damage.
Measles during pregnancy increases the risk of miscarriage and premature labour.
Death occurs in approximately 1 in 1,000 reported cases of measles, overall, in developed countries.
Measles is an airborne virus which means it can be easily passed on through coughs sneezes. Infected individuals are often contagious before they start showing symptoms, increasing the chance that they will give measles to unvaccinated people at their school or workplace.
If you or your family member suspect measles it is important that you immediately isolate yourself. Call the surgery or Healthline 0800 611 116 for advice. 
We may ask you to come to the surgery for assessment but ask you to stay in your car. That reduces the risk of transmission in our waiting room

Measles Update 2
9 September 2019
Frequently asked questions for parents and schools
Do I need to be worried about catching measles?
Measles is highly contagious and easily spread.
Most people in the community are protected from measles because they ae fully vaccinated or have already had measles.
What does fully vaccinated mean?
Fully vaccinated means having had the right number of vaccines for your age. For anyone 15 months – 4 years old, this means one MMR vaccine. For anyone older than 4 years old this means two MMR vaccines.
Why isn't everyone fully vaccinated?
Some people in the community can't be vaccinated because of allergy or immune conditions. Medical treatments such as chemotherapy can alter someone's immunity and make them vulnerable to getting measles even if they are fully vaccinated. Babies younger than 1 year old are too young.
Another group of people born between 1970 and 1990 might not realise they are not fully vaccinated. They might have only received one measles vaccine (such as MMR) as a child or might not have access to their immunisation records.
Others choose not to vaccinate.
What if I don't know my immunisation history?
If you are unsure of your vaccination status you should consider yourself unvaccinated. You should talk to your GP about getting your shots, there is no harm in having extra MMRs.
What should I do if I (or my child) have had contact with a measles case?
If you are fully vaccinated then you are protected and can't pass measles on to others.
What does isolation involve?
Measles has a long incubation period. If you have been exposed to measles or are showing symptoms and you are not vaccinated, you need to be isolated for 14 days. That means you need to stay home and avoid being in any public places.
Should I vaccinate my child early?
The MMR vaccination schedule for children outside of Auckland is unchanged. Children who have had the right number of vaccines for their age are considered to be fully vaccinated:
One vaccine at 15 months old
One vaccine at 4 years old
Advice for those travelling overseas or to Auckland is kept up to date on the Ministry of Health's website: https://www.health.govt.nz/your-health/conditions-and-treatments/diseases-and-illnesses/measles/2019-measles-outbreak-information
Were the current measles cases already vaccinated?
All current Queenstown measles cases (15) are either unvaccinated or uncertain of their vaccination status. Some of those cases are not able to be vaccinated due to allergy or health conditions.
When is someone with measles contagious?
A person with measles is infectious from 5 days before and until 5 days after the rash appears (about 10 days in total). During this time the infected person needs to stay away from other people; children need to be kept home from school and adults from work, do not invite other children or visitors to your house.
I'm pregnant or have a weak immune system – am I at risk?
Pregnant women who haven't been vaccinated, and anyone with a weakened immune system, are at greater risk of measles complications. They or their caregiver should ask their doctor or lead maternity carer for advice.
What do I if I think I might have measles?
If you suspect you have measles, phone your GP or Healthline free on 0800 611 116 for advice. Because measles is so infectious (easily passed on to other people), ring first rather than just turning up at your doctor's clinic.
Where can I find the best advice about measles vaccination?
The Immunisation Advisory Centre's latest advice on MMR vaccination during the 2019 measles outbreak:
https://www.immune.org.nz/sites/default/files/resources/Written%20Resources/AdministrationMMRQA20190904V01aFinal.pdf
For more information relating to measles, please refer to the Ministry of Health's website:
https://www.health.govt.nz/your-health/conditions-and-treatments/diseases-and-illnesses/measles
Goodbye Laura
We have had the privilege of working with Laura these last few months.  It was great to have her on board. We wish her well in the career in the North Island
So true ….
John Vercoe's Retirement
After almost 38 years of service John will retire at the end of July 2019.
If you would like to write a farewell message to John there is a book at reception for you to record your message
2019 Influenza vaccine now available
At last we have stock of the 2019 influenza vaccine. This year it covers 4 strains of the virus expected to strike this winter.
Most people who develop influenza will recover, but some cases can lead to serious complications or even death. People who are highest risk of influenza complications including the very young, those aged over 65 years, those with weakened immune systems and women who are pregnant, however serious complications can occur at any age.
The Fight Flu website provides information and answers frequently asked questions about influenza.
Welcome Dr Laura Andrews.
Laura is a registrar who will spend a few months with us doing her advanced GP training

Dr Laura Andrews MbChb (GP Registrar)
Laura was born in Christchurch and has enjoyed living in Invercargill for
the past 4 years   She completed her medical degree at the University of
Otago and also has a postgraduate diploma in Obstetrics and Medical
Gynaecology and in Child Health.  She is currently in her second year of GP training.
She is married and has a one year old daughter. In her spare time she enjoys
baking, walking their dog and spending time with family
Influenza
13 March 2019
Seasonal Influenza viruses (H3N2; H1N1) are currently circulating in Otago and Southland communities including among health care staff.
This is much earlier in the year than the usual winter influenza season in July and peaking in August
We hope to start delivering vaccinations as soon as stock of vaccines arrive –  best estimate late March
Flu clinic appointments will be soon available soon online via manage my health  http://www.managemyhealth.co.nz
Measles
There has now been a second confirmed case of measles in Southern DHB. The person involved had recently travelled to Dunedin from Christchurch, so the case is connected to those in Canterbury. Contact tracing is underway.
Health care workers – please check your own immunisation status. Remember you need two MMRs to be protected, and those aged between 29 and 50 may not have had both vaccinations. If in doubt, please contact your general practice.
Measles must be notified to Public Health South upon suspicion
Public Health South's advice to general practices in the Southern district is to continue with the usual vaccination schedule at this time. There is no evidence to support Southern DHB promoting early vaccination for measles, as the vaccine is not always effective when given early and will result in children requiring an extra vaccination.
The clinical situation in Canterbury is different with a significant number of confirmed cases of measles, which has resulted in their decision to bring forward the measles vaccination for young children.
Advice for families travelling to Christchurch:
Consider if travel is essential
The 15 month MMR vaccination can be brought forward to 12 months, discuss with your GP.
Babies six to 11 months – discuss with your GP as your child will still need MMR vaccinations at 15 months and four years.
Our immunisation coverage at Vercoe Brown for infants under 2 years is 100%
Measles
Fact sheet September 2017
What is measles?
Measles, also known as 'English measles' or morbilli, is a potentially serious, highly infectious disease caused by a virus.
How do you catch measles?
Measles is spread through contact with infectious droplets from the nose or throat of a person with measles, often during the first 2–4 days of symptoms before the rash appears. One person with measles can pass the disease on to 12–18 people who have not already had measles or been immunised against the disease.
How common is measles?
New Zealand had large measles epidemics in 1991 and 1997, and continues to have regular smaller outbreaks with the most recent being in 2016. The last measles related death in New Zealand was one of seven during the 1991 epidemic.
How serious is measles?
Complications from measles are common.
They may be caused by the measles virus or a bacteria because the measles virus lowers the body's ability to fight other infections. The risk of complications and death are higher in children under 5 years and adults over 20 years of age. A table listing possible complications of measles is on page two.   About one person in 1000 who gets measles will die from it.
Anyone who has a weakness of their immune system is at greater risk of very serious disease. These people are often unable to be immunised and rely on protection from those around them being immunised.
What are the symptoms of measles?
The illness begins with fever, cough, runny nose and conjunctivitis (inflammation in the eyes), which lasts for 2–4 days. It may be possible to see small white spots (Ko plik spots) inside the mouth. A rash appears 2–4 days after the first symptoms, beginning on the head and gradually spreading down the body to the arms and legs. The rash lasts for up to one week.
How do you prevent measles?
Immunisation is the best way to prevent measles. In the event of a measles outbreak, unimmunised children and adults born since 1968 who do not have evidence of immunity against measles and who have contact with a measles case are advised NOT to attend early childhood services, school or public places for 14 days after their last contact with the infected person.
Which vaccines protect against measles?
The measles vaccine was introduced in New Zealand in 1969 and replaced by the combined measles, mumps, rubella (MMR) vaccine in 1990. The combined measles, mumps, rubella vaccine is the only vaccine available in New Zealand to prevent measles. M-M-R® II and Priorix® are weakened live measles, mumps and rubella vaccines. M-M-R II has been used in New Zealand for
many years. From July 2017, the MMR vaccine will change to Priorix. These two vaccines are fully interchangeable.
Two doses of MMR vaccine are recommended after the age of  12 months, given at least four weeks apart. After the first dose of MMR vaccine, 90–95% of people will be protected against measles, i.e. 5–10 people out of every 100 immunised could still get measles. After the second dose almost everyone is protected.
How safe is the MMR vaccine?
The risk of the MMR vaccine causing serious harm is extremely rare. Immunisation against measles is considerably safer than getting the disease. A table comparing the effects of measles with vaccine responses is on page two.
There is no evidence that the MMR vaccine causes autism. Extensive research conducted into whether the MMR vaccinecontributes to the development of autism has not shown a link.
Who should get the MMR vaccine?
The first dose of the MMR vaccine is due at 15 months of age and the second at 4 years of age. However, parents can request
that the first MMR vaccine be given anytime from 12 months of age and the second any time from four weeks after the first.
Infants in whom a liver or kidney transplant is likely are funded for an accelerated immunisation schedule and have their MMR
immunisations at 7 months and 12 months of age. Older children and adults who are scheduled for a solid organ transplantation
should also receive the MMR vaccine before their transplant if they have not been immunised or are not immune.
During an outbreak of measles, a Medical Officer of Health may recommend that a baby in close contact with measles and aged 6–12 months of age have an extra MMR vaccine dose. When a baby this young has an MMR vaccine, they still need two doses after they are 12 months of age.
It is recommended that adults born after 1968 have documented evidence of two doses of the MMR vaccine given after 12 months of age, even if they have records showing receipt of measles-only or measles/rubella vaccine(s).
Adults born before 1969 are considered immune to measles because the virus is so infectious and a measles vaccine was not available in New Zealand until 1969. Healthy close contacts of pregnant women or those with an immune system weakness can be given the MMR vaccine.
Women who are breastfeeding can be given the MMR vaccine.
Individuals who have had a bone marrow transplant, or who are not immune to measles, mumps or rubella after chemotherapy
can be given the MMR vaccine on advice of their specialist.
Can people with an egg allergy have the MMR vaccine?
Yes. Two studies of over 1200 children with severe egg allergy showed that these children safely received the MMR vaccine. Those with a severe allergic reaction (anaphylaxis) to egg can be vaccinated in general practice following the usual processes for safe immunisation.
Who should not have the MMR vaccine?
»» Anyone who has experienced a severe allergic reaction(anaphylaxis) to a previous dose of any measles containing
vaccine or any of the vaccine components.
»» Anyone who is acutely unwell. The presence of a minor infection is not a reason to delay immunisation.
»» Anyone with a diagnosed weakness of their immune system.
»» Anyone who has received another live injected vaccine, including varicella (chickenpox) or BCG vaccines, within the
previous month.
»» Women who are currently pregnant (women should delay pregnancy for one month after having the vaccine).
»» Babies under 12 months of age, except on the advice of a Medical Officer of Health during a measles outbreak.
What if a woman has MMR and then finds out she is pregnant ?
Research in the US, Germany and the UK found no injury to the
unborn child when the MMR vaccine was inadvertently given just before or during pregnancy.
Zero Fees for under 14's
Lower fees for Community Services Card holders
We welcome the government and DHB's plans to make General Practice appointments more affordable.
From 1 Dec 2018 standard consultations for children under age 14 years are fully subsidised. There may still be a cost for anything beyond a standard consultation, such as consumables and referral letters.
We anticipate adopting a reduced fee of $18.50 for a standard consultation for those who present a valid Community Service Card. This will apply once our computer practice management system is fully able to support the requirements. We expect this will be available to us early in the New Year.
In the meantime, if you are eligible for a Community Service Card, you should ensure you have a current and valid card. The fee reduction is only available for patients with a current card.
We expect that reduced fees will result in people attending the practice more frequently, when we are already running close to full capacity. We are also faced with increased bureaucracy and paperwork that happens outside the consultation – the "invisible" work that we do, often after hours and over weekends.
Our goal is to continue to provide high quality care. However, we may need to make changes to manage increased demand and you might need to accept changes to the services we have previously provided.
We anticipate:
a longer wait for routine appointments – please plan for this when requesting a review and renewal of your prescriptions.
increased demand for 'on the day' appointments. We will need to screen these more carefully according to need. For some medical problems you may be directed to a nurse appointment, or other health service provider.
we will need your help to be realistic in what we can manage in one appointment time. If you know your problem is complex, or you have several issues to cover, please anticipate this by making a double appointment time, or expect we may need to schedule a second consultation.
01 October 2018
Vercoe Brown now offers you  an online service that gives you the freedom to manage your health needs anytime & anywhere

Manage My Health is an online service that gives you the freedom to manage your health needs anytime & anywhere.
Manage My Health gives you the ability to do the following online:
Book appointments with your doctor.
Request repeat prescriptions.
View your lab results.
Access health content.
Communicate with the medical centre securely.
Manage your health goals & track progress online.
See your recalls & receive reminders.
Manage my Health is available to you right now and the process is simple. Just ask a receptionist how to register.
Visit www.managemyhealth.co.nz or email reception@vercoebrown.co.nz for more information.
Welcome Anna
We would like to welcome Anna Blair to our team on the front desk. She is an amazing lady and brings a wealth of experience. Welcome aboard Anna.
So true.
Change of Ownership
From April 1 2018 Susan and I have sold our interests in the company and surgery building to Steve, Juliet and Jane.
The whole process of setting up the surgery in 1981 then building and moving into the new surgery in 1994 has been most enjoyable for us both
Susan has now retired and I will finish GP work during 2019
We are both looking forward to  spending more time on other things,, that is what the say the 3rd age is all about – Grand kids, tramping (finishing the Te Araroa trail  sailing, gardening – enjoying our lives
This medical practice has been a pleasure to be part of.
We have always had great staff and it certainly has been a privilege  to help people  through their life events and hear the never ending stories
Thanks to all
Both Susan and I wish Steve, Juliet and Jane all the best
Regards
John Vercoe
Retirement of Sue Vercoe
Ma
rch 31 2108
After many long years of service Sue Vercoe retired on 31 March 2018.  She been an important part of our practice working largely in a support role making sure things ran smoothly behind the scenes as well as helping people with diet, weight and exercise.  She will be missed.
We wish her well in her retirement and look forward to hearing of her adventures .
Bowel Cancer Screening
April 5, 2018
At long last the much awaited bowel cancer screening program is about to be rolled out for people aged 60 -74.
We fully support this initiative to address the terrible toll bowel cancer has in our community.
How it works
Eligible participants will receive an invitation letter, home testing kit and consent form through the mail. The faecal immunochemical test (FIT) test detects minute traces of blood in a sample of faeces, which can be an early warning sign for bowel cancer.  Completed kits are sent back through the mail for testing, and any positive results are communicated to a participant's primary care team, who will be responsible for talking with them either by phone or face to face, about the result.
Primary care providers will manage referrals and encourage, educate and support patients to undergo a colonoscopy. If further treatment is required, providers will work in partnership with Southern DHB to ensure prompt and appropriate treatment is provided to their patients.
Those eligible will be invited to participate in the programme every two years. All tests and treatment are free. The programme is available to people who are eligible to receive public healthcare, and who are not currently receiving treatment, or surveillance for bowel cancer.
However, the screening programme is only for people with no symptoms of bowel cancer, which typically include a change to a person's normal pattern of going to the toilet that continues for several weeks and/or blood in a bowel motion.  Anyone displaying symptoms is being advised to contact their doctor straightaway.
People do not need to register to participate in the programme and will be automatically contacted through the mail. However, we are encouraging people aged 60 – 74 years of age to ensure that their address details are up to date with their GP.
Programme set to save lives
Over 100 cases of bowel cancer are expected to be detected during the first two years of the programme, many of which will be in the early stages when it is easier to treat.  There is also expected to be an increase in colonoscopies, not only due to screening, but also because the programme can make people more vigilant about taking action if they have any symptoms.
Herpes zoster (shingles) vaccine now available
How you get it
A person infected with varicella zoster virus will usually get chickenpox. The disease may be mild or severe. However, it is possible to be infected with the virus and show no symptoms. Once someone has been infected the virus will lay dormant but be kept in check by the body's immune system. As the immune system weakens the risk of shingles can increase. Certain medications, major surgery, skin burns, HIV, cancer or emotional stress and increasing age can all result in the immune system being weakened. Therefore, it is possible to get shingles with no history of clinical chickenpox. It is also possible to get shingles more than once and again this risk increases with age.
Symptoms
Shingles is characterised by a painful unilateral (one side of the body) rash, usually in one area of the body. The first sign of shingles is often a burning, sharp pain, tingling or numbness under the skin on one side of your body, especially back, abdomen or face, which can lead to severe itching or aching. Tiredness, fever, chills, headache and upset stomach may also occur. Approximately 1 to 14 days after the onset of pain, a rash of small blisters appear on a reddened area of skin. The burning pain and blisters follow a nerve pathway, often extending front to back on one side of the body or head. As with chickenpox, after a few days the blisters will crust over. Over the course of several days to weeks, the crusts will drop off and the skin will heal.
Treatment
As soon as the symptoms appears, a doctor can prescribe antiviral treatments, which may speed up recovery and help to prevent long term complications. The earlier in the infection the medication is prescribed the more effective it is. Pain relief, such as paracetamol, may also be required. A moistened, cool cloth on the affected area may help to relieve discomfort.
Risks
Shingles of the face or scalp may result in headaches and weakness on one side of the face (causing a droop on the affected side). It may take several months for this weakness to clear.
Shingles may affect the eye causing ulceration, inflammation or glaucoma and occasionally loss of vision. Rarely, shingles affects the ear causing earache, hearing loss, vertigo and/or tinnitus. The rash may become infected and body organs may be affected.
Chronic nerve damage can occur, particularly in people over 50 years of age, causing nerve pain (neuropathy), numbness or tingling for months or years after on the area the rash has cleared from. This is known as postherpetic neuralgia.
As with chickenpox, the blisters of shingles contain the varicella-zoster virus. It is possible for chickenpox to be passed to a close contact of someone with shingles who are not immune to varicella, such as between a grandparent and an infant. Covering the rash is recommended to prevent transmission.
Prevention
Zostavax® is a vaccine indicated for the prevention of shingles. From 1 April 2018, one dose of Zostavax will be funded for adults aged 65 years. A 'catch-up' programme will be available for the first two years, for people aged from 66–80 years inclusively. Funded vaccine doses will only be available through general practice and can be given when getting your flu vaccine.
Zostavax is also available for individuals aged 50–64 years or 81 years or older to purchase through general practice and some pharmacies.
Herpes zoster
Complications of disease

Severe pain
Headache
Facial palsy – droopiness
Eye and ear infections
Chronic nerve damage, causing pain and tingling – post-herpetic neuralgia

Responses to vaccine

Mild to moderate pain, redness and swelling around injection (1 in 10 )
Headache (1 – 10 in 100 )
Extremity pain (1 – 10 in 100)
Itching or rash at injection site
Swollen glands near injection site
Chickenpox (in < 1 in 10,000 )

As with any medicine, very rarely, severe allergic reactions occur following immunisation (< 1 in 4 million doses)
Influenza vaccine now available
At last we have stock of the 2018 influenza vaccine. This year it covers 4 strains of the virus expected to strike this winter.
Most people who develop influenza will recover, but some cases can lead to serious complications or even death. People who are highest risk of influenza complications including the very young, those aged over 65 years, those with weakened immune systems and women who are pregnant, however serious complications can occur at any age.
Influenza vaccines were first used in the community from the late 1930s.
In 2009, a pandemic influenza-A H1N1 virus spread around the world.   Influenza related hospitalisations are usually less than 500 per year in New Zealand, but in 2009, there were about 1,500 hospitalisations related to the A/H1N1 pandemic influenza strain, and 49 people died.
The Fight Flu website provides information and answers frequently asked questions about influenza.
How you catch flu
People catch influenza by breathing in virus-containing droplets that have been talked, laughed, sneezed or coughed into the air by a person with the disease or, by touching their mouth, nose or eyes after touching something that the infected droplets have recently landed on. The virus survives outside the body for a short while.
Symptoms
Influenza illness can include any or all of the following symptoms:
Fever
Muscle or body aches
Headache
Lack of energy,- may be severe and last for two or more weeks
Dry cough
Sore throat
Runny nose
Vomiting and diarrhoea – more common in children than in adults.
Influenza is not just a 'bad cold'. Although some of the symptoms are the same, influenza is usually much more severe, often has a sudden onset and can have much more serious consequences.
Treatment
If identified early, antiviral medication to shorten how long the illness lasts, make the symptoms less severe and/or prevent serious complications.
Symptoms can be managed using medications that relieve fever and pain. Review by a doctor is very important if the person has an existing medical condition, difficulty breathing, pain or pressure in the chest, dizziness, confusion, severe or prolonged vomiting, or if they start getting better then get worse.
Risks
Influenza can lead to serious complications and death, particularly for pregnant women and in people with existing medical conditions, such as heart or lung conditions. Complications can include sinus infection, ear infection, bronchitis, pneumonia, heart failure, worsening asthma and miscarriage.
Prevention
Annual immunisation prior to or during the influenza season is recommended for everyone who can be vaccinated.
The vaccine is funded for all pregnant women, people from 65 years and certain at-risk groups from 6 months to 65 years. Many employers offer the vaccine to their staff.
Following basic hygiene practices can reduce spread of the virus:
Wash and dry hands thoroughly or use hand sanitiser before touching your mouth, nose or eyes
Use disposable tissues. One blow and throw the tissue away, preferably into a rubbish bin with a lid or a plastic liner, then wash and dry hands, or use hand sanitiser
Cover coughs and sneezes with a disposable tissue or, if no tissues are available, cough or sneeze into the inside of your elbow or arm
Regularly clean flat surfaces, door handles, bathroom sinks and taps
Stay at home if you are sick
Keep at least  a metre away from people who you know are sick
Retirement of Long Time Practice Nurse
February 2, 2017
Yes, Eve is retiring and her last day is Friday 3rd February. She began working for me in 1984 in the old premises in Morton St and now 33 years has gone by. A lot of you will know Eve really well with having childhood vaccinations, smears and the usual health things that come and go.
She has always brightened up our days and will be missed by all of us and no doubt all of you. We wish her well in retirement and thank her for being so loyal and hardworking over the years – Retire well.
John V
Relationship with Insurance Companies and Pharmaceutical Industry
August 30, 2016
We wish to inform our patients that Vercoe Brown & Associates has no preferred provider status with any insurance company or health provider.
We receive no financial inducements from drug companies or from any treatments we suggest nor from referrals we provide.
Our doctors do not see pharmaceutical industry representatives. We value our independence and the high trust in which you hold us, to provide medical care free of any entanglements.
Patient Survey Results
January 3, 2016
We have recently undertaken a survey of our patients as part of our path to achieving Foundation standard. This was carried out in December 2015 and results indicated a high level of complete satisfaction with the practice. ¼ of replies indicated that cost was an important issue and they struggled to pay. Most people said they could get into see the doctor they wished to see that same day or the next. 2/3's of people indicated complete satisfaction with the service.
There was one mention of the phone line congestion and two people noted they had quite a long time in the waiting room. There were, however, several mentions of the fabulous and friendly staff!
Accepting this feedback, we plan to :
Publish the results on our website.
Address cost issues by : Identifying those in most need, making full use of PHO vouchers, being efficient in our work which will save patients money with fewer visits & calls.
We plan to repeat the survey in 3 years & thanks to those who responded.
John Vercoe Dec 2015